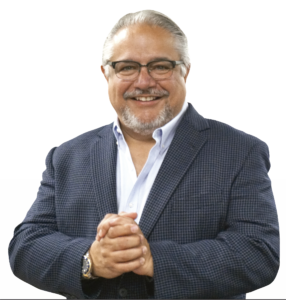 The San Francisco Bay Area is a highly desirable place to live and work which is why the real estate market can be fast-paced, complex and competitive. To navigate this market successfully you need an experienced guide who is well-versed in market values, competent with regard to local strategies and caring of his client's wants and needs. You need Armando Navas! Armando has been licensed to sell real estate since 1992 and has served the entire San Francisco Bay Area with a special focus on the "East Bay". (Particularly those communities called "The Tri-Cities" – Newark, Union City and Fremont.) Each city is unique with their own ambiance, amenities, architecture and housing opportunities. This is where Armando works, lives and loves. Being a first generation immigrant, his background makes him particularly sensitive to the immigrant communities, as well as his love of all others living and working in the Bay Area. 
Armando is truly an active listener paying careful attention to his clients wants, needs and then presenting options and choices to meet their goals. Adept at representing both residential and commercial properties, he is a tenacious negotiator! When you work with Armando Navas, you not only have found a great real estate professional but also an advocate in your transaction, as well as after your transaction, he will always looking out for your best interests. As a seller, you can follow his advice. Armando can show you small changes that help you maximize your property's desirability to attract multiple buyers and an optimum price. As a buyer, his strategies for writing strong offers will help you win in this contentious market.
Armando Navas has chosen to affiliate with Century 21 Cornerstone Realtors in Dublin for their state of the art technology, relevant and current market statistics and elegant marketing materials. Real Estate Agent,  residential real estate.
1409 Elliott Circle Pleasenton Ca. 94566